In New York City, Is It Cheaper to Hail a Taxi or Use a Ride-Share App? (WSJ)
"We're about 10% cheaper than Uber or Lyft", according to Curb. Driver reactions mixed. "All the way to East Flatbush for $11? It's an insult to us". Lyft has new "Wait & Save" option.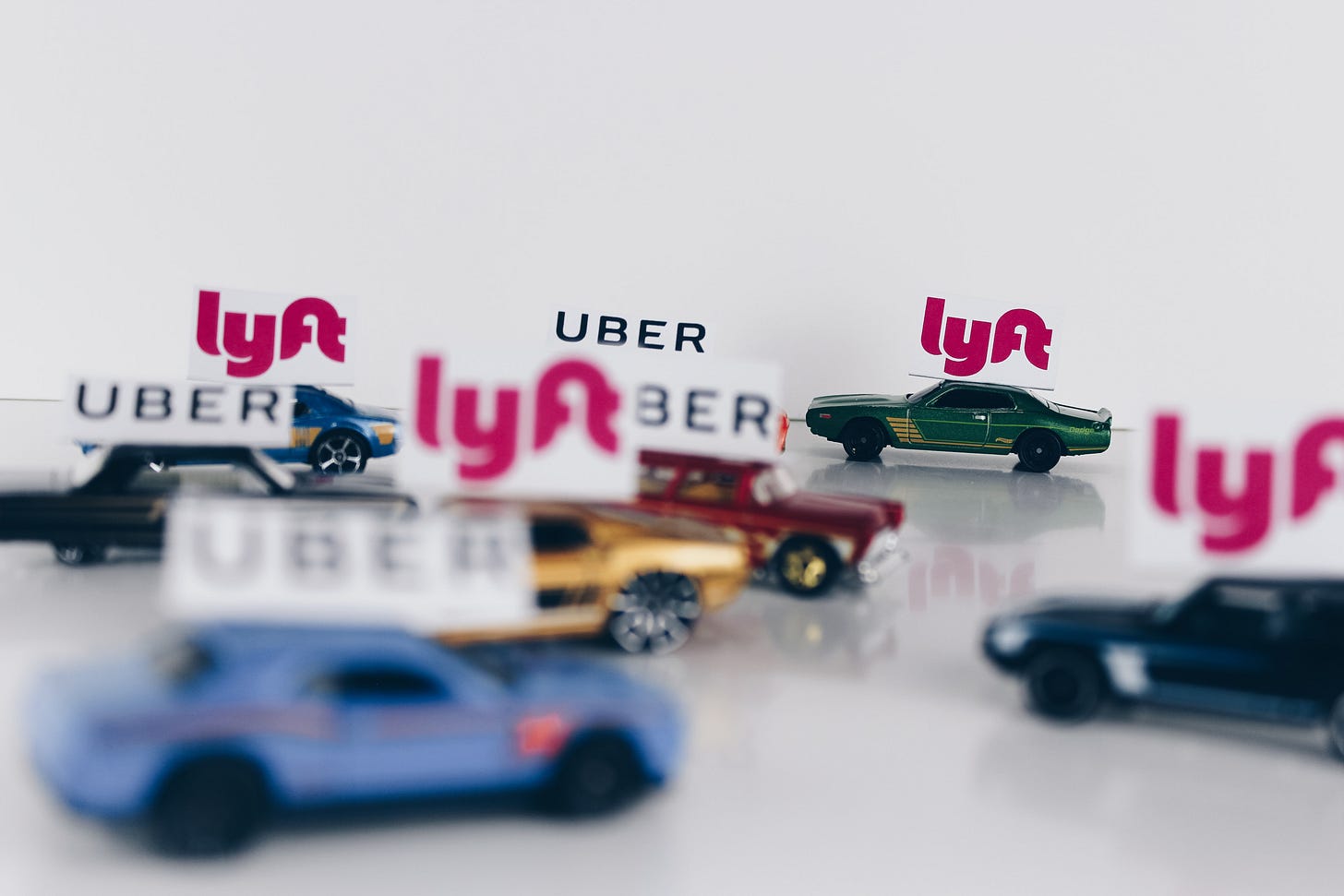 Photo Credit: Thought Catalog
Anne Kadet of the Wall Street Journal published a piece this morning about whether it's cheaper to to ride in a NYC Taxi or via Uber and Lyft. The article also spends time focusing on a newly rolled out upfront pricing program for 'e-hailed' yellow and green cabs that Curb Mobility launched.
I took a few test rides on Curb in Brooklyn and Manhattan and found reception among drivers was mixed. Nasser Alabsi, a driver from Yemen, said the upfront fares often weren't worth taking. "All the way to East Flatbush for $11? It's an insult to us," he said.

Others said the upgrade has encouraged more riders to summon a cab via app in a time when few are hailing taxis. "It gets more business," said Baber Badasha, who drove a yellow cab in Manhattan for 45 years but recently switched to driving a cab around Brooklyn.
In the end, Ms. Kadet chose Lyft as her preferred option.
So what's the best e-hail bet for riders these days? I'd go with Lyft. I like knowing that even if the fare is low, the driver will still be earning the city's mandated $17.22 an hour after expenses that applies only to the largest ride-share companies. This also is the case with Uber, but I found Uber's fares are typically higher. (Curb isn't subject to drivers' minimum-wage requirements.)

I also like that the Lyft app provides public transportation routes, fares and schedules along with the ability to locate, unlock and rent the nearest Citi Bike from the company's 1,000-plus station locations around the five boroughs. It can serve as a sort of all-in-one app for getting around town, a spokesperson notes.

Another unique Lyft feature—the new Wait & Save option. On a recent weekday morning, for example, the upfront fare for a trip from Brooklyn Heights to Wall Street was $18.27 with a one-minute ETA to be picked up. With Wait & Save, the fare was reduced to $17.03, with an arrival guaranteed within 15 minutes. The company says that the busier it is, the more one can expect to save.
Here is the link to the story.
The TLCMKT Newsletter is written by Dawood Mian, Founder & CEO of TLCMKT. I cover the NYC ridehailing industry and related news. Search TLCMKT for TLC cars, parts, service, accessories, professional services, reviews & more. Find great deals at TLCMKT.COM.