Lexus Beats Mercedes & BMW in Q3
Lexus, which hasn't won the annual U.S. luxury sales race in a decade, had better sales figures than Mercedes and BMW in Q3. Its RX, NX crossover and ES sedan saw strong demand.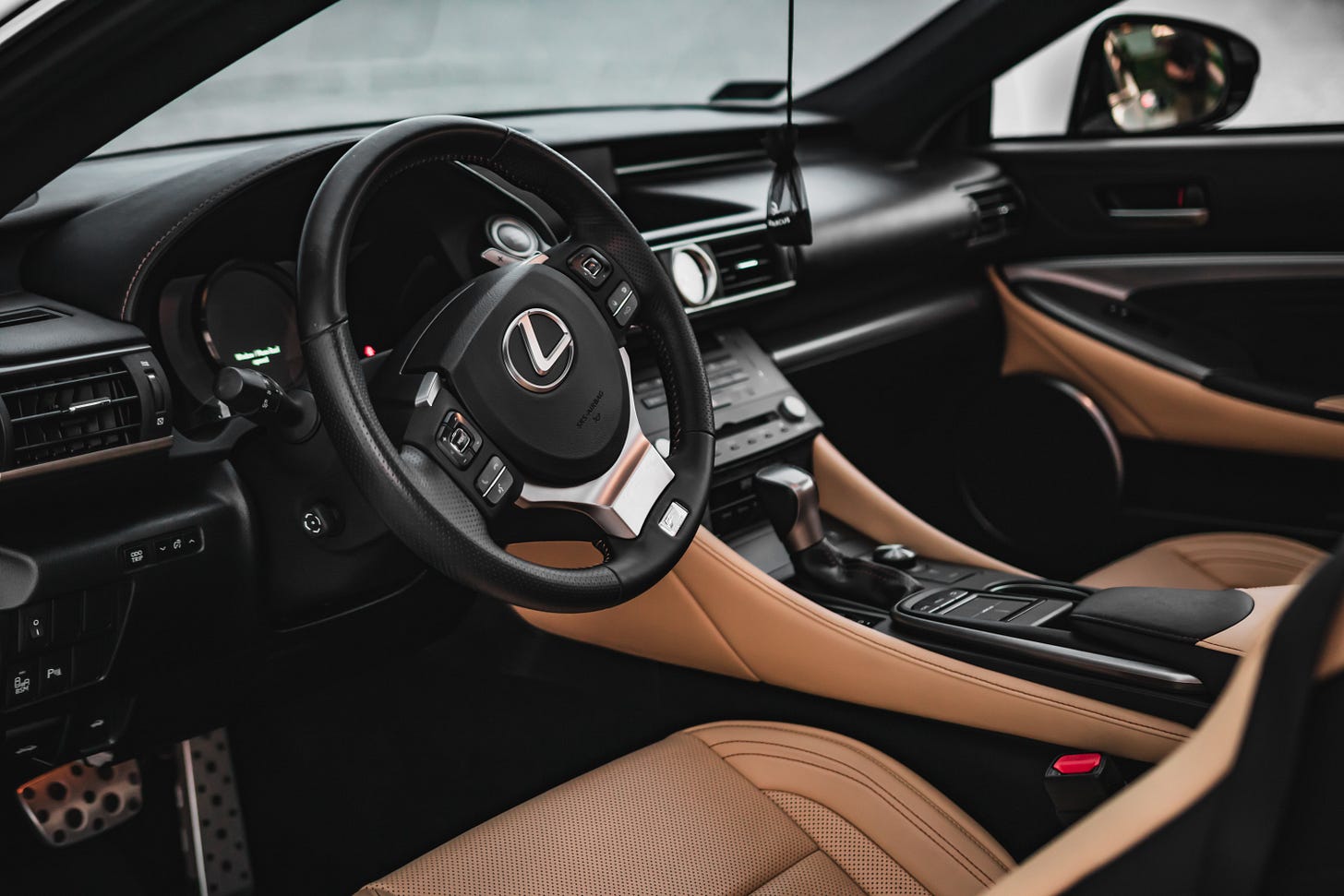 Photo Credit: Łukasz Nieścioruk
Lexus has weathered the pandemic better than its German rivals, with the brand's best-selling RX SUV seeing strong demand in the quarter. Both Mercedes and BMW have been hamstrung by tight inventory as the pandemic idled plants in Europe and the U.S. for weeks. Lexus saw a 31% jump in September alone, led by its RX, NX crossover and ES sedan. The Company is still down 13% on the year though vs 2019.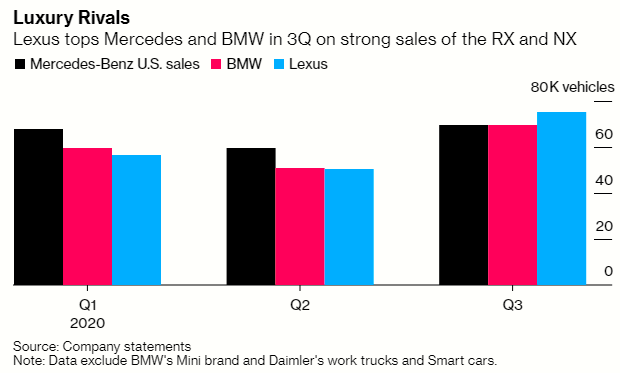 Lexus edged out BMW for the number two spot in year-to-date sales, but Mercedes still maintains a lead of nearly 15,000 vehicles over Lexus.
Link to story
Do you drive a Lexus for Uber or Lyft in NYC? We are looking for drivers who are willing to do a car review on their experience with the brand. Given the launch of Uber Comfort in NYC, we think the Lexus brand has become interesting again after the RX and ES were removed from UberBlack (only GS, GX, LS, LX qualify now).
The TLCMKT Newsletter is written by Dawood Mian, Founder & CEO of TLCMKT. I cover the NYC ridehailing industry and related news. Search TLCMKT for TLC cars, parts, service, accessories, professional services, reviews & more. Find great deals at TLCMKT.COM.