Renting for Rideshare and Delivery in Greater NYC (Guest Post)
In our first TLCMKT guest post, Kyle Freedman discusses different non-TLC car rental options for rideshare and delivery work in Greater NYC.
According to Amazon Flex, you can make between $18 and $25 per hour. But in order for you to tap into that side hustle, you need two things: a late-model car in good condition and to bring home more money than you pay out. If you don't have one or the other, this part of the gig industry will pass you by.
It doesn't have to be like that. Right now, there are several options for weekly car rentals in NYC and the surrounding metropolitan area. Finding the right value can be difficult though, because the devil is in the details. For example:
● Are insurance and maintenance included in the rental?
● Is a deposit required?
● Is there a daily mileage limit?
● Can you choose your rideshare or delivery app?
I took a look at three rideshare & delivery car offers worth noting. The following comparisons do not include taxes, gas or extras, since those would be about the same for all companies.
Tower Auto Mall
Cost: Late model Nissan Sentra or Hyundai Elantra non-TLC rentals are $249 per week. The rental charge includes full coverage and liability insurance plus regular vehicle maintenance. The rental deal has an affiliation with Uber and Via, but you can use other apps as well. No deposit, no daily mileage limit and no TLC license required.

Availability: More than 5,000 rental vehicles in Tower's fleet. Choose among models ranging from Toyota Camry, Toyota Avalon, Toyota Sienna, Nissan Altima, Nissan Sentra, Hyundai Sonata, Hyundai Elantra, Lincoln MKT, GMC Yukon and Chevy Suburban.

Call (718) 433–2323 or visit towertlcrentals.com/delivery to reserve your car.
HyreCar
Cost: HyreCar usually costs around $300 to $350 per week for a non-TLC rental, inclusive of a 10% HyreCar transaction fee and daily insurance fee. The rentals often are associated with Uber, Lyft and HopSkipDrive. Using other apps may invalidate insurance so it's important to check that before you rent.

Availability: HyreCar is a peer-to-peer car rental site — you will be driving the idle car of a private owner, which is why there may be a mileage limit.

Visit hyrecar.com to reserve your car today.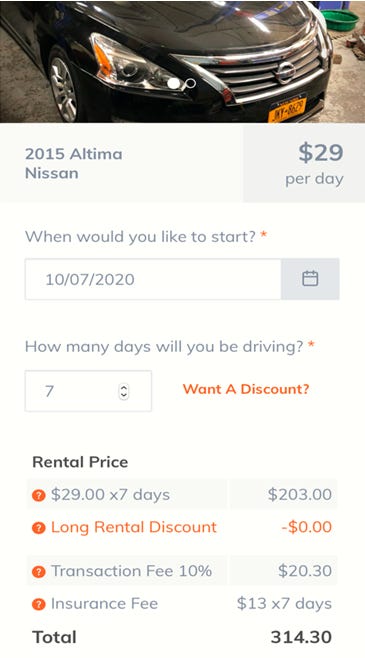 Enterprise
Cost: Enterprise costs can vary between $400 to $500 per week for an intermediate rental car.

Availability: Located throughout NYC, although on their website it says they are consolidating locations. With Enterprise you cannot drive for Uber and Lyft, only delivery apps inside and outside of NYC.

Visit enterprise.com to reserve your car today.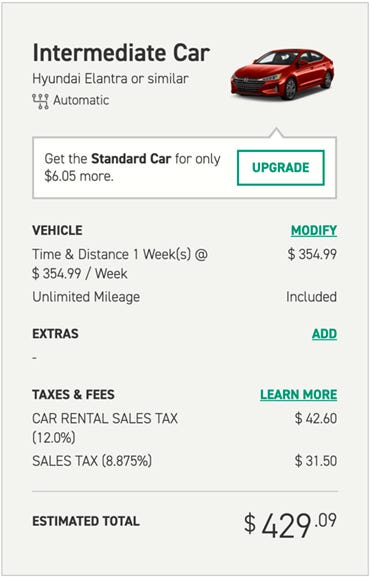 Drivers should always confirm carshare rental information at the time that they're planning to rent, as it is a volatile market and subject to change.
Kyle Freedman is a partner at Tower Auto Mall focused on building a rental platform for delivery and rideshare drivers in NYC and its metropolitan area (non-TLC rentals). He has brought insight and know-how from his background in marketing and technology to help facilitate low cost, long term vehicles solutions for drivers with bruised or virtually no credit. He has already helped hundreds of drivers in the greater NYC area find flexible and affordable vehicle rental solutions, including on platforms such as HyreCar.
The TLCMKT Newsletter is written by Dawood Mian, Founder & CEO of TLCMKT. I cover the NYC ridehailing industry and related news. Search TLCMKT for TLC cars, parts, service, accessories, professional services, reviews & more. Find great deals at TLCMKT.COM.