TLCMKT News (09.25.20): Restaurants Allowed to Have Heated Tents During Winter, NYC Ferry's Hornblower Faces Cash Crunch After Lost Summer, Woman Sues Uber Because Scooter Didn't Have Turn Signals
Select TLCMKT news headlines for Friday, September 25th 2020.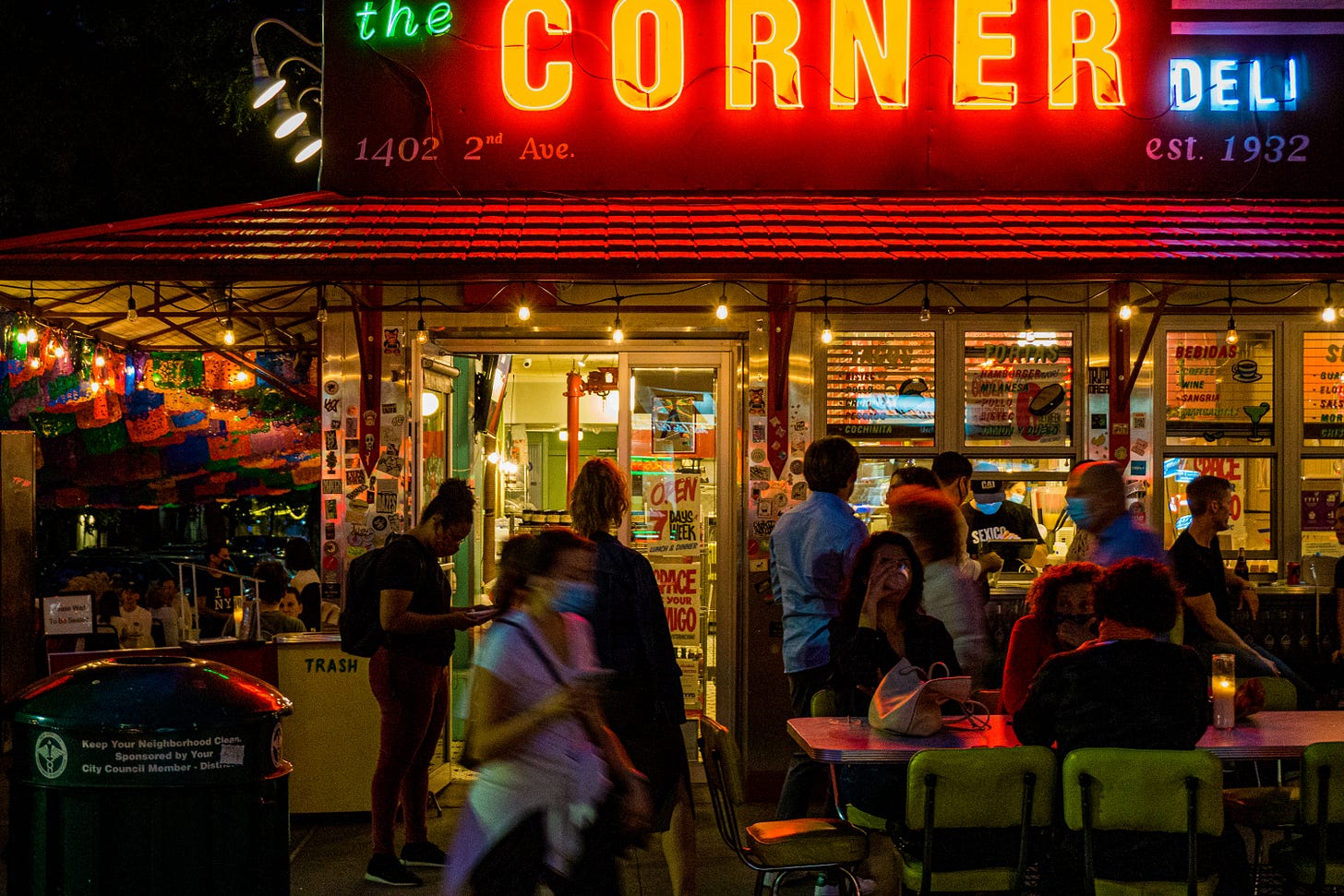 Photo Credit: Clay LeConey
Outdoor dining to become permanent year-round (Crain's)
New York City will make the Open Restaurants initiative permanent year-round .

Program, launched on June 22nd, allowed struggling restaurants to reimagine outdoor dining by opening up streets and sidewalks to patrons.

Restaurants will be allowed to use tent enclosures to keep patrons warm during cold weather. Electrical heaters will be allowed on sidewalks and roadways.

Link to story.
NYC Ferry's Hornblower Faces Cash Crunch After a Lost Summer (Bloomberg)
Ridership decreased 77% during the warmer months of the year.

Hornblower holds contract to operate the NYC Ferry system.

Launched in 2017 by Mayor Bill de Blasio, the ferry service has stops in Manhattan, the Bronx, Queens and Brooklyn plus a shuttle to Governors Island. Two more routes are scheduled to launch next year.

Tickets are pegged to the cost of a subway trip at $2.75 for a single ride, with a $1 surcharge to bring a bike. The fare is heavily subsidized by taxpayers -- more than $10 per passenger, according to one 2019 study.

Link to story
A woman who says she broke multiple bones when she crashed an Uber scooter is suing the firm for failing to fit turn signals (Business Insider)
A woman in Colorado is suing Uber for failing to equip rental scooters with turn signals after she allegedly crashed a Jump scooter in 2019, ending up with a dislocated hip and multiple fractures.

She crashed when she lifted her hand to indicate a turn on a Jump scooter, she said. Uber owned Jump until May 2020, when it sold it to Neutron Holdings, which operates as Lime.

Link to story
The TLCMKT Newsletter is written by Dawood Mian, Founder & CEO of TLCMKT. I cover the NYC ridehailing industry and related news. Search TLCMKT for TLC cars, parts, service, accessories, professional services, reviews & more. Find great deals at TLCMKT.COM.