TLCMKT News (10.05.20): Uber Driver Speaks Out After Company Refuses to Pay 18 Hour NYC-Florida Trip, Cuomo & De Blasio Clash on Business Closures in NYC Hot Spots, Uber Rival Ola Loses London License
Select TLCMKT news headlines for Monday, October 5th 2020.
Uber driver speaks out after company refuses to pay for trip from NY-Florida (ABC NY)
An Uber driver is speaking out, blasting the company for initially refusing to pay for an 18-hour trip they authorized.

Eli Talvy says he accepted a trip from the Bronx to Vero Beach, Florida one week ago, after getting clearance from Uber.

12 hours into the trip, Uber called saying he had exceeded the 10-hour driving limit. They then turned off his application and paid him two hours for the trip.

Link to story
Cuomo, de Blasio clash on business closures in Brooklyn, Queens due to COVID hot spots (NY Daily News)
Restaurants and other nonessential businesses in NYC's COVID hotspots will not immediately be forced to shut down under a plan outlined by Gov. Cuomo.

Both public and private schools will close on Tuesday in NYC COVID hotspots.

Cuomo rejected part of Mayor de Blasio's weekend proposal to shut down businesses in nine Brooklyn and Queens neighborhoods by Wednesday.

The Governor suggested that state police would help step up issuing tickets for failing to wear masks in those areas.

Link to story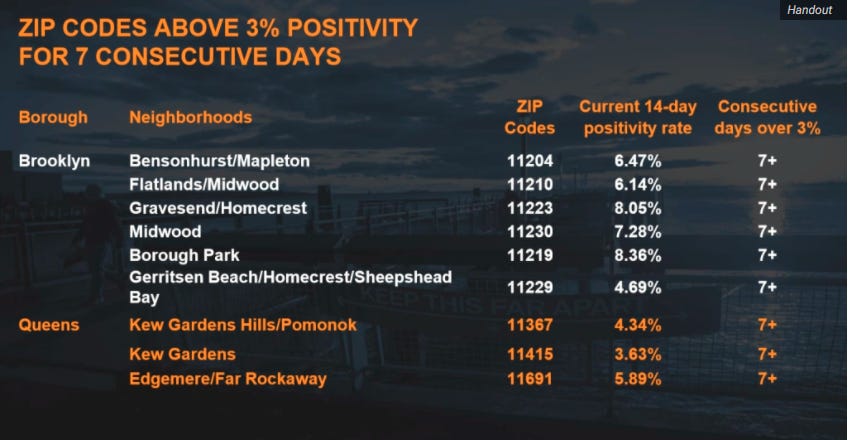 Uber rival Ola loses London licence (Yahoo)
Transport for London (TfL) has refused to grant Uber rival Ola a new London licence, after discovering a number of failures that "risked public safety."

India-headquartered Ola entered the London market in February of this year, and recently claimed to have 25,000 registered drivers on its platform in the capital.

London is one of Uber's biggest international markets, with over 45,000 drivers in the British capital and more than 3 million users.

Link to story
NYC Weather from The Weather Channel

The TLCMKT Newsletter is written by Dawood Mian, Founder & CEO of TLCMKT. I cover the NYC ridehailing industry and related news. Search TLCMKT for TLC cars, parts, service, accessories, professional services, reviews & more. Find great deals at TLCMKT.COM.