TLCMKT News (10.13.20): NYC E-Scooter Pilot Launching Soon, MTA May Have to Cut Service by 40%, Leaders Discuss NYC's Future, Judges Raise Questions about Uber and Lyft's Arguments in Employment Case
Select TLCMKT news headlines for Tuesday, October 13th 2020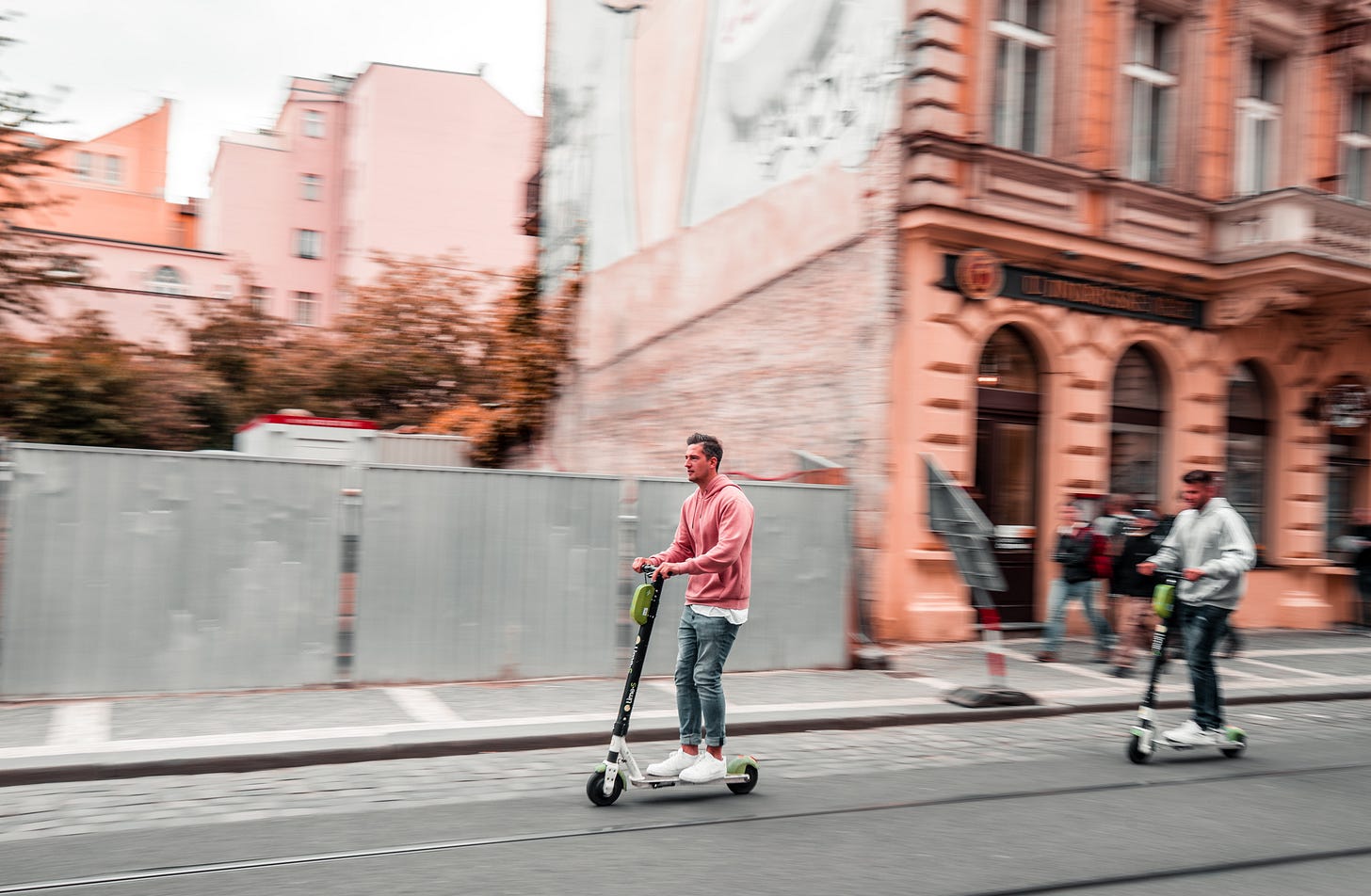 Photo Credit: Marek Rucinski
Long-Time Transit Advocate Eyes New York City E-Scooter Pilot (Gotham Gazette)
NYC is soliciting bids for an e-scooter program that could change the future of local transportation in NYC. The program is targetting a March 2021 launch.

NYC is a very attractive market for e-scooter companies given size of the market and city density. Prominent players, such as Bird, Lime, Lyft and Spin are expected to apply along with others, including Boston-based Superpedestrian, which has won contracts in Seattle, Salt Lake City and Rome.

"Now more than ever New York City needs transportation options, especially micro mobility which is affordable, accessible, environmentally friendly and allows safe distancing to prevent the spread of COVID-19." - City Council Member Fernando Cabrera, a Bronx Democrat who sponsored the legislation

Link to story
MTA debt may reach 'suffocating levels,' DiNapoli says (Crain's)
As hopes for more federal aid diminishes, the MTA has warned it may be forced to cut subway and bus service by 40%, increase fares and tolls and impose layoffs.

"Failure to fund the MTA now could disrupt maintenance and repairs and increase the MTA's debt to suffocating levels that could take multiple generations to recover from." - State Comptroller Thomas DiNapoli

Link to story
Leaders Come Together To Discuss NYC's Future (CBS NY)
Leaders across the country came together in Long Island City to discuss the future of New York City.
Judges raise questions about Uber and Lyft's arguments in employment case (Washington Post)
Proposition 22, to be voted on November 3rd, will likely definitively determine whether Uber and Lyft need to classify their drivers as employees.

In the meantime, both companies are making arguments to California appellate judges to argue against drivers being classified as employees, saying it would cause "irreparable harm" to their businesses and be a "drastic thing to order".

The judges are reported to have focused in on drivers' wage protections and the companies positions on minimum wage requirements.

"Are you suggesting that the specter of thousands of individual claims for back wages is something that is insignificant and something that need not be considered in balancing the appropriateness of an injunction at this point?" - Judge Stuart R. Pollak

The justices are expected to rule on the case in coming months, but Prop 22 will likely address the independent contractor vs. employee question sooner.

Link to story
NYC Weather from The Weather Channel

The TLCMKT Newsletter is written by Dawood Mian, Founder & CEO of TLCMKT. I cover the NYC ridehailing industry and related news. Search TLCMKT for TLC cars, parts, service, accessories, professional services, reviews & more. Find great deals at TLCMKT.COM.