TLCMKT News (10.14.20): NYC Bike Thefts Are Up 27%, Man Charged With Assault After Farting in Uber, Uber/GE Partner on Uber Air, Bike Lane Added to Sixth Ave.
Select TLCMKT news headlines for Wednesday, October 14th 2020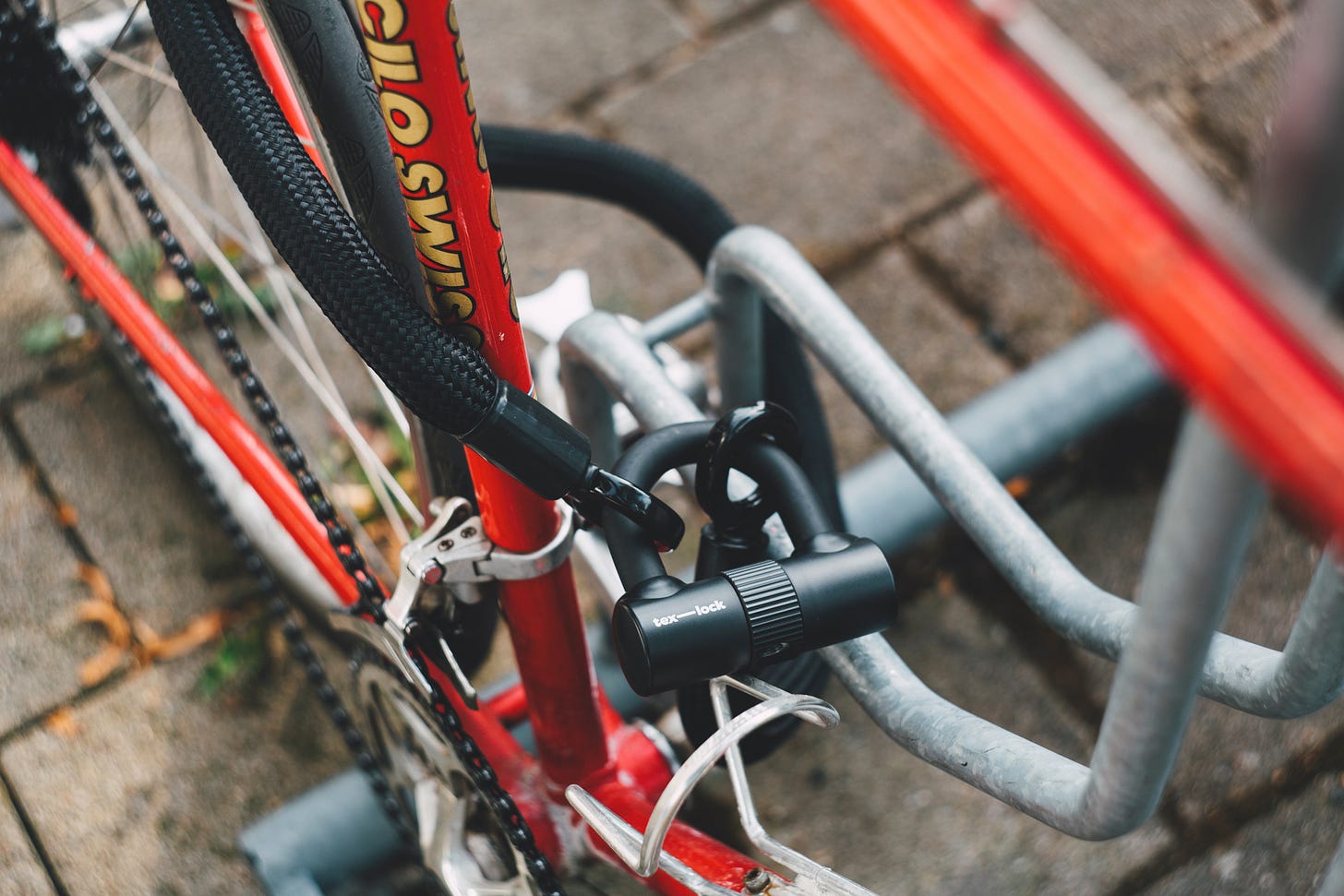 Photo Credit: Markus Spiske
Bike Thefts Are Up 27% in Pandemic N.Y.C.: 'Sleep With It Next to You' (NY Times)
Biking in NYC has surged during the pandemic, but now bicyclists face the threat of their property being stolen. Bike shortages (i.e. price of bikes are increasing) may explain the rise in theft.

The number of bicycles, including e-bike, reported stolen in NYC from March through Sept. 21 was 4,477, an increase of 27% from the 3,507 reported stolen during the same period last year, according to the NYPD.

Pre-pandemic, Joe Nocella, who owns 718 Cyclery in Brooklyn, used to hear about someone getting their bike stolen maybe once a week. Now it's every day.

Velosurance, a company that provides customized insurance for bicycles in many states, said it had its largest monthly sign-up of new customers in August.

In the United States, Craigslist and Facebook Marketplace, as well as apps like OfferUp, are filled with gleaming mountain bikes selling for $200, a suspiciously low price suggesting the bikes may have been stolen.

Link to story
Man charged with assault after farting in Uber
(NY Post)
A UK man has been charged with assault after allegedly farting in an Uber and attacking the driver for protesting.

Incident occurred last year when James Mallett, 35, farted in the back of the ride while on the way to a local nightclub with three other people. This upset Uber driver Aleksander Bonchev and things escalated when Bonchev asked Mallett "to leave the vehicle".

Mallett was reported to be intoxicated and plead guilty to assault. He now must serve a 6 month jail term, pay a $650 fine and do 120 hours of community service.

Bonchev, unable to work due to a broken finger from the fight, lost his job with Uber, vehicle and house, and has since returned to his home country of Bulgaria.

Link to story
Uber, GE partner on aerial ride-sharing program in bid to reimagine post-pandemic aviation industry (Fox News)
Uber Elevate selected GE Aviation's Digital Group as a partner for their aerial ride-sharing program, which will develop requirements for a flight data monitoring program to support electric vertical takeoff and landing (eVTOL) vehicles on the Uber platform.

The initial launch of Uber Air is planned for 2023 utilizing electric VTOL (vertical takeoff and landing) aircraft in Dallas and Los Angeles.

Link to story
NYC adds bike lane to Sixth Ave., 40 years after Koch administration-built lane was removed
(NY Daily News)
A new bike lane, running from Herald Square to Central Park South, was unveiled along Sixth Ave. in Midtown.

City officials on Wednesday also unveiled an expansion of the Central Park West bike lane to 110th St.

In 2019, the DOT added roughly 21 miles of protected bike lanes. Transportation Commissioner Polly Trottenberg said the agency has installed 10 more miles of bike lanes this year, and that work is underway on an additional 15 miles.

Link to story
NYC 

Weather

 from The Weather Channel

The TLCMKT Newsletter is written by Dawood Mian, Founder & CEO of TLCMKT. I cover the NYC ridehailing industry and related news. Search TLCMKT for TLC cars, parts, service, accessories, professional services, reviews & more. Find great deals at TLCMKT.COM.