What Happens When NYC's Taxis Have No Passengers (Bloomberg Businessweek)
Some 10,000 drivers are delivering millions of free meals instead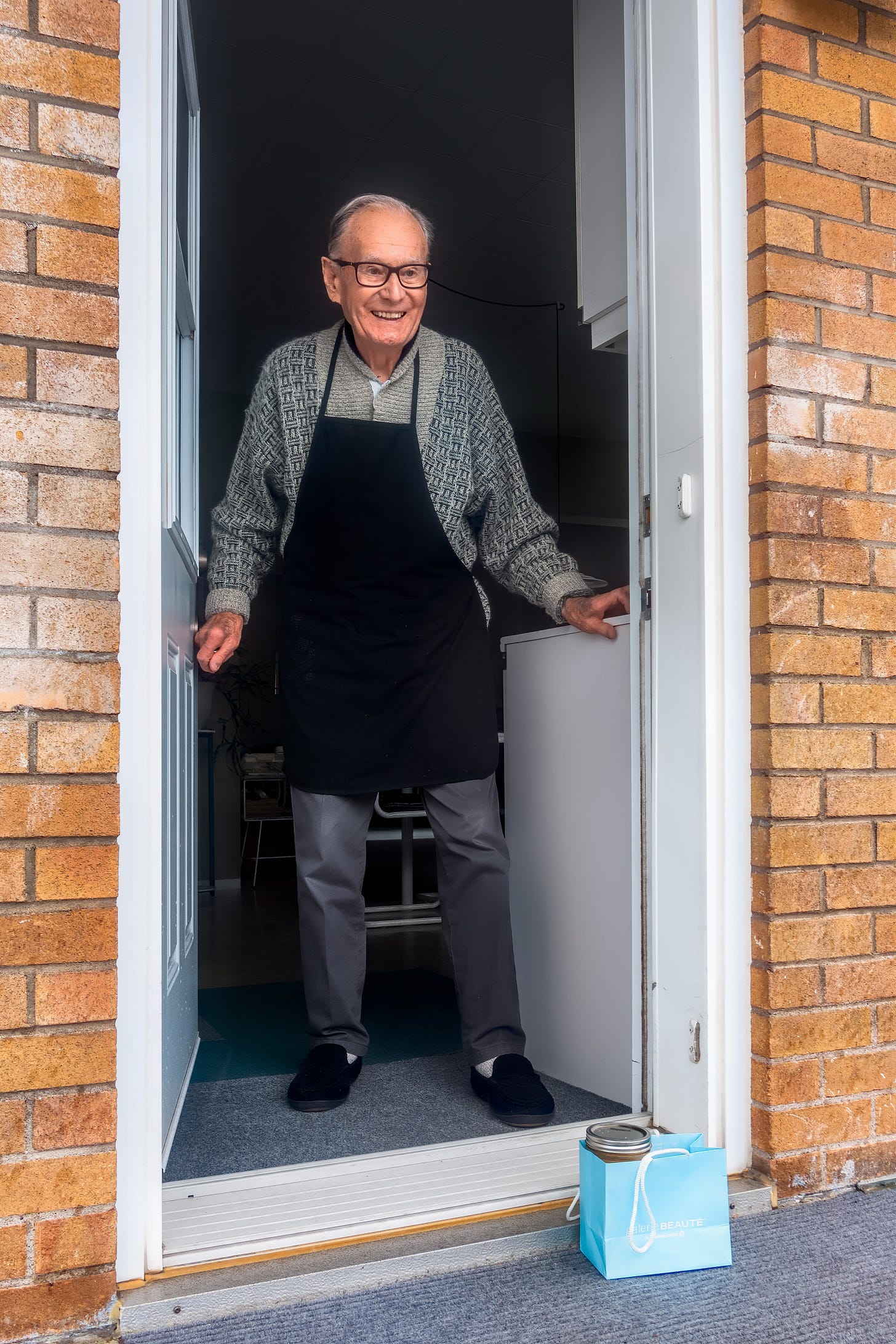 Photo Credit: Andre Ouellet
Bloomberg Businessweek's Josh Saul and photographer Don Brodie published a great visual media piece on TLC drivers that signed up to deliver food for the GetFoodNYC emergency home food delivery program. The program appears to be the brainchild of newly appointed TLC Commissioner Aloysee Heredia Jarmoszuk. She came up with a food delivery program to help both idling TLC drivers and homebound New Yorkers.
"I pitched the idea of using TLC drivers because they were going to be in need of work, they are background checked and deemed essential…They were an ideal workforce, hardworking, professional drivers who are vetted." - TLC Commissioner Aloysee Heredia Jarmoszuk
I also thought I would highlight an excerpt from a driver interview below.
"With Uber, I could make the same amount of money, but I would have to start at 6 a.m. and work until 4 or 5 p.m. I would make about $20 or $30 per hour, on the weekends I make more. But I make more money now doing deliveries with less time. I'm going to do this until they say, 'No more.' We do between four and six routes. Sometimes you can deliver six addresses in the same building. But if they send you to Queens where there's only houses, you have to drive around. This is my wife. She comes with me on days she doesn't have to work. She stays in the car so I don't get a ticket. We talk, we listen to Spanish music. Radio Amor is 93.1." - Joselito Matailo, 42 (referring to wife Erica Licea, 41)
Click here for the full story
The TLCMKT Newsletter is written by Dawood Mian, Founder & CEO of TLCMKT. I cover the NYC ridehailing industry and related news. Search TLCMKT for TLC cars, parts, service, accessories, reviews & more. Find great deals at TLCMKT.COM.