Yellow Taxi United Trade Group Members Want to Disband NYC Taxi & Limousine Commission
In Crain's op-ed, Yellow Taxi United members call for medallion owners to be made whole and for the TLC to be disbanded
In a Crain's op-ed published Friday, Yellow Taxi United members Sergio Cabrera and Nino Hervias accuse the TLC of fraudulent behavior and ask NY State Attorney General Letitia James to investigate. They also are demanding the TLC be disbanded and medallion owners be made whole due to their investments being undermined by "bad-faith actors".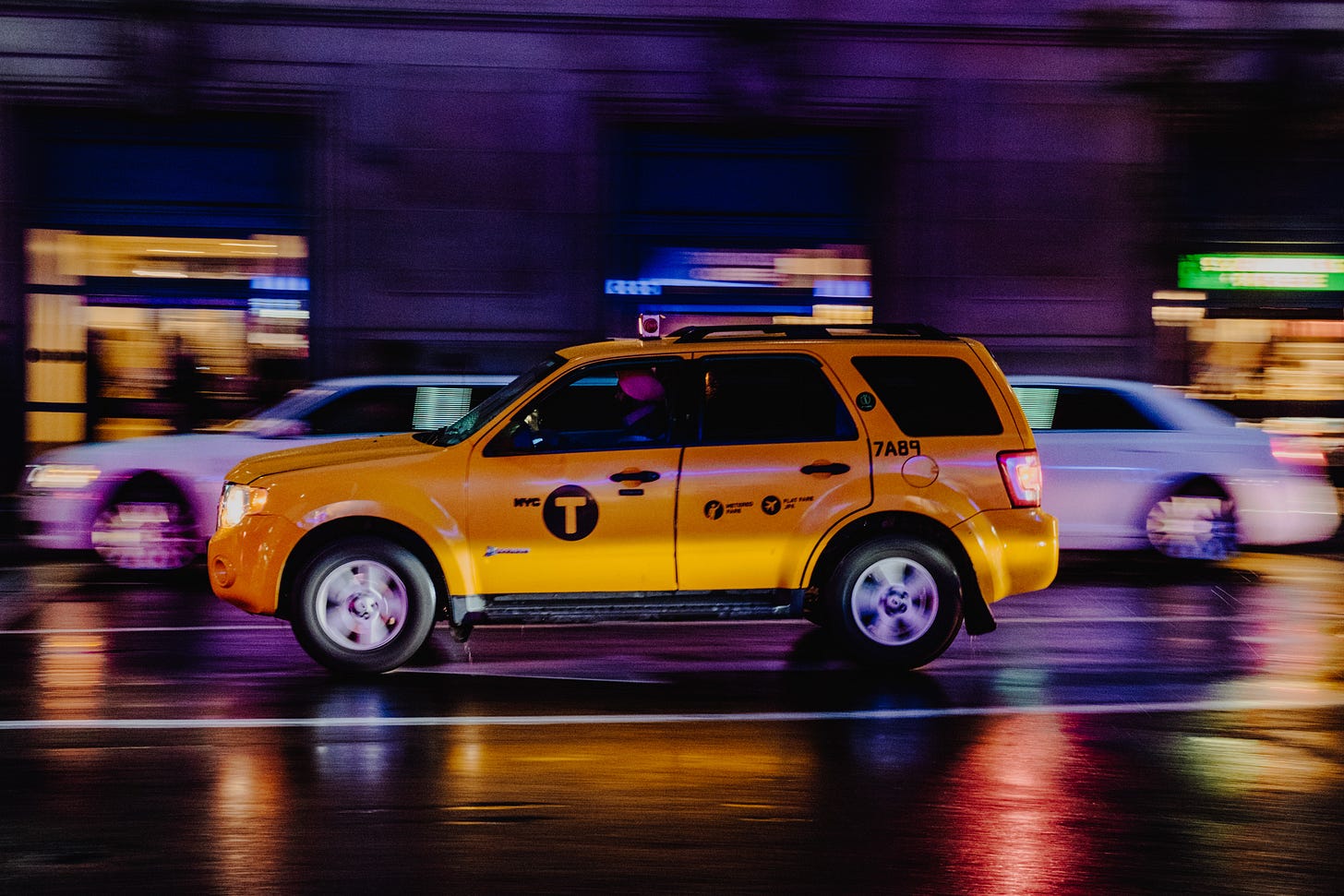 Photo Credit: Zach Ong
A key part of their argument against the TLC relates to the addition of over 100,000 for-hire vehicles in recent years (due to Uber and Lyft), without a mandated comprehensive environmental review. They make the point that the City and TLC had to conduct such a review after it proposed adding (only) 2,000 taxi medallions in 2012. Interestingly, the 2013 review concluded that adding only 2,000 taxis would negatively impact traffic in Manhattan's central business district! We dug up the city document from 2012 asking for the environmental review and final TLC report published in 2013 in case our readers want more details.
A central complaint of the yellow cab industry has been the amount of for-hire vehicles on the roads, which leads us to conclude the current for-hire vehicle cap is unlikely to be undone, but rather tweaked as we wrote in our last post.
2018 NY Daily News Op-Ed
In a June 2018 NY Daily News op-ed, also co-authored by Mr. Cabrera and Mr. Hervias (including Carolyn Protz), the authors, all yellow cab medallion owners, wrote the following.
All the talk of a bailout fund, then, is smoke and mirrors to cloak political misdirection.

The reason all of this makes no sense is because a fund for struggling medallion owners and taxi drivers ignores the underlying issues that are causing all of the hardships — on citizens and taxi owners as well.

And it elides the fact that there are just too many cars on New York City streets; the shocking failure of city regulators to create a level regulatory playing field in the first place is what produced record congestion. That's how Uber came in and proliferated without any control on their numbers.

Now there are too many cars and not enough passengers — a recipe for disaster.
We believe the above implies that yellow cab medallion owners will protest any proposed lifting of the for-hire vehicle cap.
2016 NY Post Article
Finally, we wanted to highlight this 2016 NY Post article that interviews both Mr. Hervias and Mr. Cabrera, to humanize the story above. We hope it's a useful reference point.
When Nino Hervias scraped together the down payment for a coveted yellow taxi medallion in 1991, he thought he had it all figured out.

Sure the hours were grueling, the city streets crime-ridden and the economy bleak — but he knew he was investing in his family's future and believed it would afford him a comfortable retirement down the road.

He plunked down $118,000 for the medallion and watched its value soar — using it as backing for his family home in New Jersey while expecting it to also give his children a top-flight education.

"It was a good investment, on a yearly basis, averaging about 10 percent of the value, we were counting on that," said the Peru-born Hervias, 57. "I told my kids I would give them each $200,000 for college."

Hervias' mortgage eventually swelled to $600,000 as he felt completely at ease using it to back his loans.

The value of the medallion hit $1.3 million in 2014 with no ceiling in sight.

But 25 years after making the purchase, that dream has become a nightmare.

"We are waking up in the middle of the night not knowing what our future is going to be," said Hervias through tears. "This is my retirement. This is all I got. I have nothing."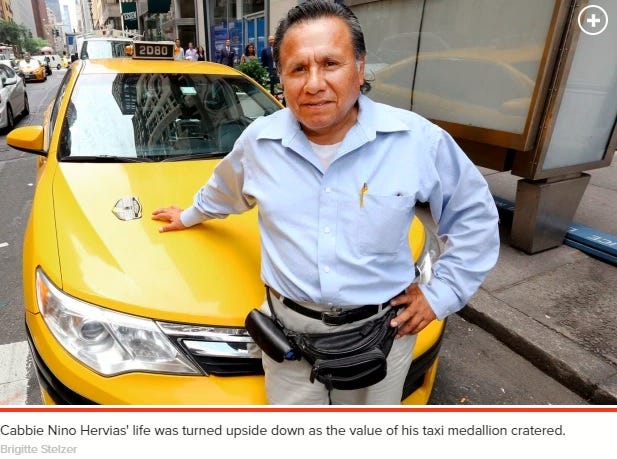 The TLCMKT Newsletter is written by Dawood Mian, Founder & CEO of TLCMKT. I cover the NYC ridehailing industry and related news. Search TLCMKT for TLC cars, parts, service, accessories, reviews & more. Find great deals at TLCMKT.COM.